The excitement was palpable as foilers gathered for the safety briefing of the long distance race taking them from Falmouth Harbour to Johnson's Point. The sun was shining bright, and the wind had picked up, promising a thrilling 8 nautical mile course for the riders.
The Pro Class was especially intense, with local Wingfoiler Idani Edwards and Martinique Wingfoiler Anthony Smith battling for first place and a brand new North Wing provided by Kelsick Kiteboarding. With scores tied after two days of racing, this final race would be a deciding factor in who takes home the prize.
Idani Edwards attempted using his local knowledge to his advantage and moved close to shore right after the start, where the wind is usually stronger. Anthony, on the other hand, took a strategic approach and searched for wind farther out. The race was neck and neck until Anthony took the lead at Cades Reef and held on to it, finishing with a time of 35 minutes and 49 seconds. Idani finished just two minutes behind, with an impressive 37 minutes and 44 seconds.
"I should have gone outside, but I tried to move the odds against me till the end," said Idani, reflecting on his performance.
The Wingfoil Leisure Class, unofficially upgraded to the Legends Class, saw local Wingfoiler Seumas leading the pack. However, it was 14-year-old Mark Mains who despite finishing last showed the most determination. Mark who only started wingfoiling past February, and had never foiled in open water before, managed to make it all the way down to the finish in 1h 35m 14s.
As conditions at Cades Reef were pristine, foilers were treated to the sight of wildlife. Mark even saw a huge turtle while foiling, exclaiming, "One of the biggest I have seen in a long time!" Idani, on the other hand, saw a big group of sharks, putting his hands approximately a meter apart to visualize their size. On board the chase boat on the way back, Seumas laughed and said, "I guess in our Legends Class, we are more tempted to see the turtles considering our speed."
Overall, it was an exciting day on Antigua's waters, filled with thrills, challenges, and a healthy dose of competition. Congratulations to all the riders who participated, and we look forward to more exciting events like this in the future!
Final results:
Wingfoil Leisure
1st place: Seumas Maherg
2nd place: Mark Mains
Wingfoil Pro
1st place: Anthony Smith
2nd place: Idani Edwards
3rd place: Eli Fuller
All results click here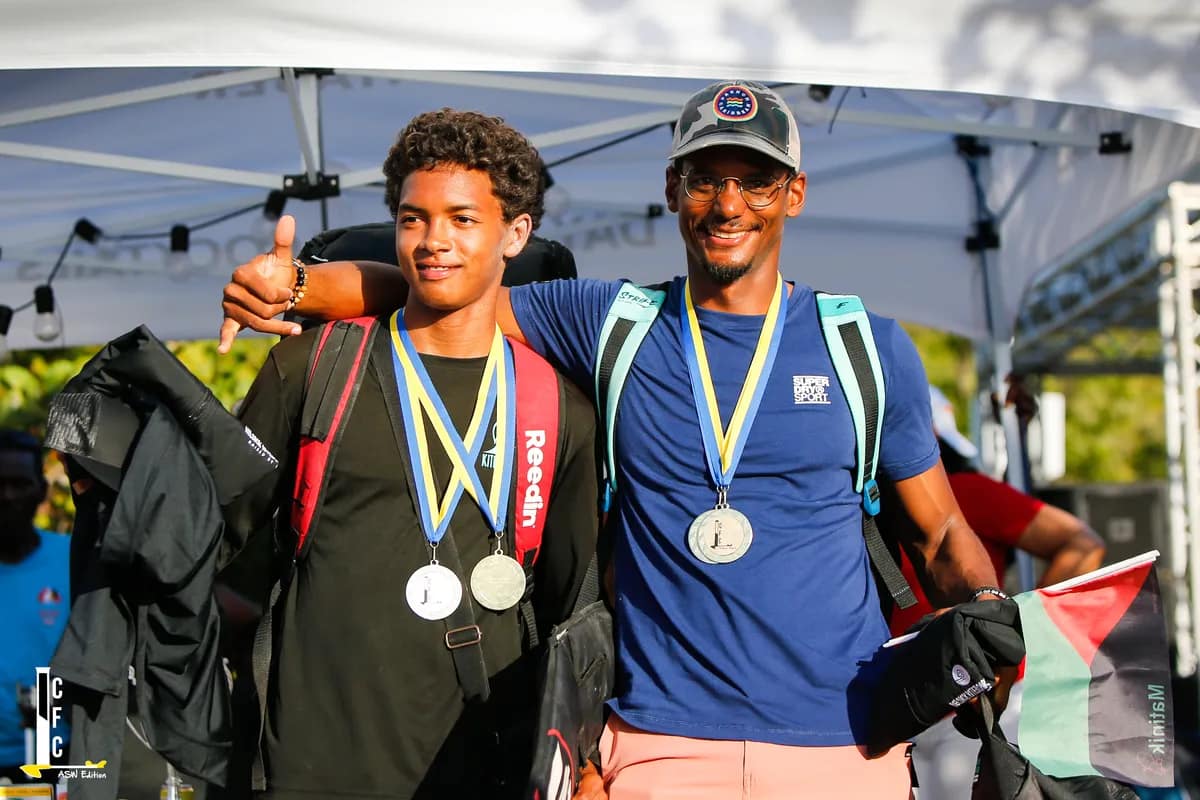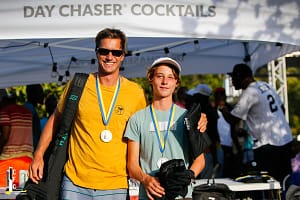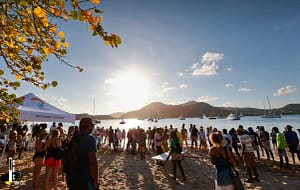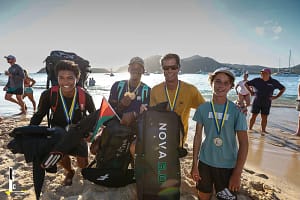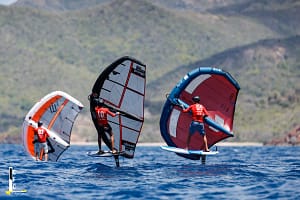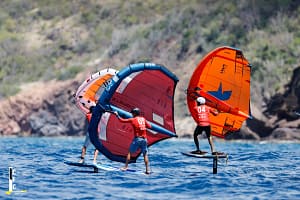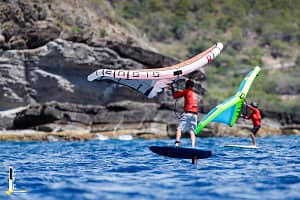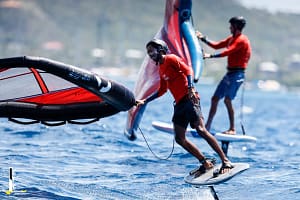 ---
---
The Antigua Wingfoil Championships will celebrate its first edition in 2023, taking place in the beginning of one of the world's major sailing events; Antigua Sailing Week. This new, young and vibrant Class will offer three days of racing and with a professional as well as a leisure division the event is open to Wingfoilers of all levels. With trade winds, crystal clear waters and an everyday sunshine, this island paradise is the perfect setting for this one-of-a- kind event. Come and join the first Wingfoil Class of the Antigua Sailing Week: May 1-3, 2023!