With crystal-clear waters and a refreshing breeze, the competitors managed to foil 4 Races today. The first start kicked off at 11AM, signaling the beginning of a day filled with races and electrifying energy.
While the original plan was to hold the races in Falmouth Harbour, organizers opted to move the competition outside the harbour to take advantage of more stable wind conditions. This decision proved to be exciting decision as it allowed the competitors to race among the big boats, creating a stunning backdrop for the competition.
Unfortunately the wind dropped after the first Race, with less than 9 kts at the Start boat, lunch is held early on the beach.  Sacha said ', We would love to have some extra wind, but we are all aware that the only thing we can't control are natures forces.'
Despite the less-than-ideal wind conditions after the first race, the event continued with undiminished enthusiasm. The Wingfoilers took advantage of an hour with 11 kts of wind as the Race Committee moved the race course closer to the cliff. Thanks to that decision the foilers were able to catch the wind and sail some short(er) courses in front of the cliff. The local Antiguan Wingfoiler, Idani Edwards, even shared a tip, revealing that the wind seemed to roll off the cliff in one little patch of the Caribbean Ocean, allowing the competitors to find the right spot and harness the power of nature.
With such a passionate and enthusiastic crowd, the energy and camaraderie of the event was contagious. Tomorrow's schedule is the long-distance Race from Pigeon Point Beach to Turners Point. The organization and local community are optimistic that the stretch between Cades Reef and mainland Antigua will channel the wind, creating a thrilling and enjoyable experience for all competitors.
For those who would like to experience Wingfoiling themselves, the Kelsick Kiteboarding Demo Booth will be open tomorrow at Pigeon Point from 2-5PM. And for those interested in joining the downwinder, registration is still open, offering a fun experience for everyone.
Overall, the second day of Antigua's Wingfoil Race was a day full of passion, excitement, frustration and, of course, camaraderie. The organizers and competitors are eagerly looking forward to the tomorow, hoping for better winds and thrilling racing
Cheers to Race Day 2!
Results of Race Day 1 and 2: click here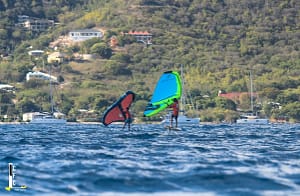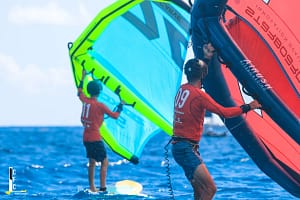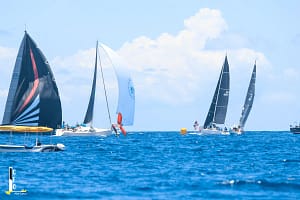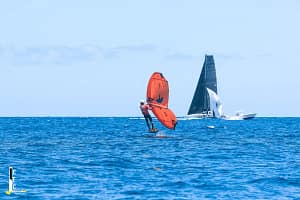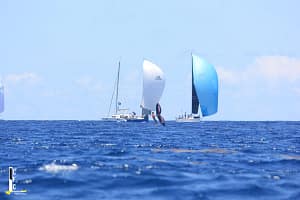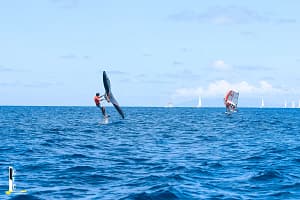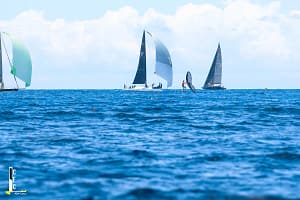 ---
---
The Antigua Wingfoil Championships will celebrate its first edition in 2023, taking place in the beginning of one of the world's major sailing events; Antigua Sailing Week. This new, young and vibrant Class will offer three days of racing and with a professional as well as a leisure division the event is open to Wingfoilers of all levels. With trade winds, crystal clear waters and an everyday sunshine, this island paradise is the perfect setting for this one-of-a- kind event. Come and join the first Wingfoil Class of the Antigua Sailing Week: May 1-3, 2023!