The first Antigua Wingfoil Championship has officially begun, with the first race day taking place amidst challenging light wind conditions. Despite the obstacles, the organization is celebrating a successful first day, thanks to the high spirits of the competitors.
As with only 10 knots of wind speed, the races were held outside of Falmouth Harbour. Despite the challenges, the competitors rose to the occasion and managed to complete 4 races on Monday afternoon. Currently leading the scoreboard is Anthony Smith (Martinique) who has won 2 out of 4 races.
Sacha van der Wouden, one of the organizers, smiles as she shares her thoughts on the Caribbean Foiling Community, 'It's truly exciting to witness the development of this community, and the enthusiasm among these Wingfoilers is simply infectious.' Seumas Meharg competitor in the Wingfoil Class from Antigua added: 'We have unofficially promoted ourselves from the Leisure to the Legends Class and are ready for some fun racing tomorrow!'
The event is scheduled to continue with another day of course racing tomorrow on Tuesday, May 2, and the Long Distance Downwinder during Lay Day of Antigua Sailing Week on Wednesday, May 3. One of the competitors, Anthony Smith from Martinique, already has long-distance experience, having foiled from Martinique to St. Lucia and back in one day. Meanwhile, local Antiguan Wingfoiler Idani Edwards is determined to chase and beat Antony, hoping to use his local knowledge to his advantage.
For those interested in experiencing Wingfoiling firsthand, Jake Kelsick Kiteboarding will be hosting a demo booth at Pigeon Point Beach during Lay Day on Wednesday, May 3, 2023. Come and try out the sport and witness the action up close!
Results of Race Day 1: click here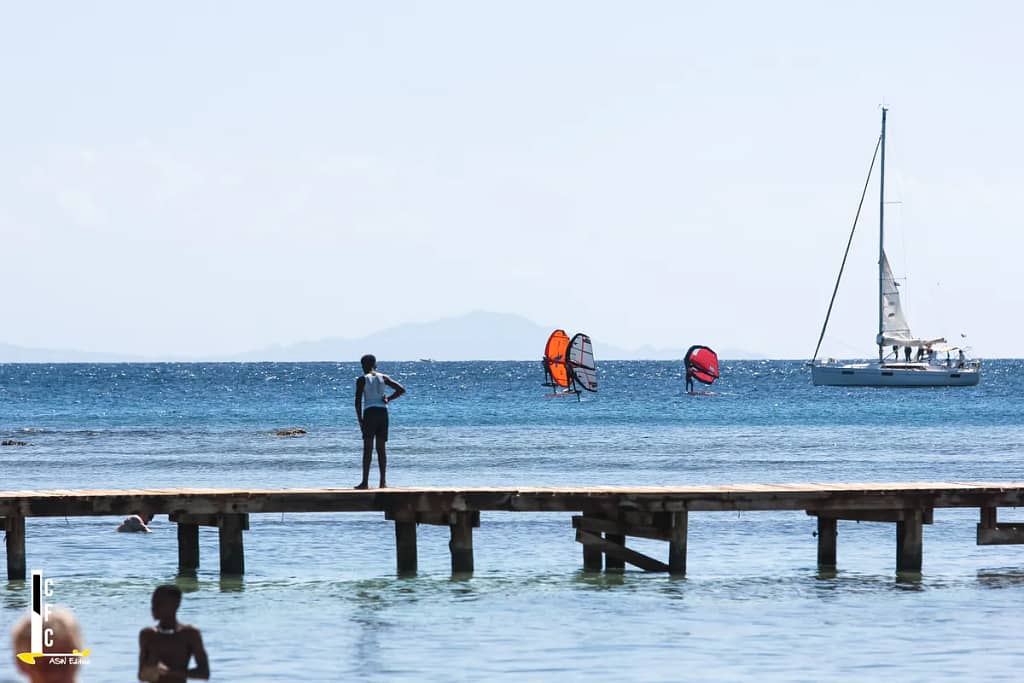 ---
---
The Antigua Wingfoil Championships will celebrate its first edition in 2023, taking place in the beginning of one of the world's major sailing events; Antigua Sailing Week. This new, young and vibrant Class will offer three days of racing and with a professional as well as a leisure division the event is open to Wingfoilers of all levels. With trade winds, crystal clear waters and an everyday sunshine, this island paradise is the perfect setting for this one-of-a- kind event. Come and join the first Wingfoil Class of the Antigua Sailing Week: May 1-3, 2023!