Dauphin Telecom teamed up for the second year with the Caribbean Foiling Championships as Communication Partner of the event. Dauphin Telecom Data Network will be used to live track all competitors during the 3 racing days (December 10-12, 2021
"Foiling is an extreme sport, nowadays foilers are capable of reaching speeds of over 40 knots (74km/h). It can be challenging to keep an eye on everybody, especially during the Round the Island Race. The number one priority is that all competitors are safe on the water and that is why we teamed up with Dauphin telecom. They are our Communication Partner and their network is key in tracking all competitors! " says Maxim van den Pol (Organizer of the Caribbean Foiling Championships).
To keep everybody safe while racing around the island the organization took several safety precautions. A part from a mandatory helmet and a Personal Flotation Device, competitors are bound to stay within 2 miles of the shore. There will be safety boats placed on strategic points
and gates for the competitors to pass through.
In addition, the competitors are required to carry a tracking device. This will be in the form of an application that competitors will be able to download on their smartphone. To be able to follow the participants, a GPS signal must be sent. Dauphin Telecom partner in Communications of the event offers the solution. All participants receive a Dauphin Telecom SIM card with the required amount of data. On top of that all competitors receive a waterproof case to keep their phone dry while racing.
'Thanks to the reliable network of Dauphin Telecom, we now know where all racers are at all times. It is nice to see how an innovative sport embraces the use of modern technology. Not only does it does it keep our competitors safe but live tracking gives them valuable insight on their performance!, says Sacha van der Wouden (Organizer Caribbean Foiling Championships).
The Dauphin Telecom SIM cards, data and waterproof phone cases will be given to the participants during registration on Thursday 8 December from 9-5PM.
---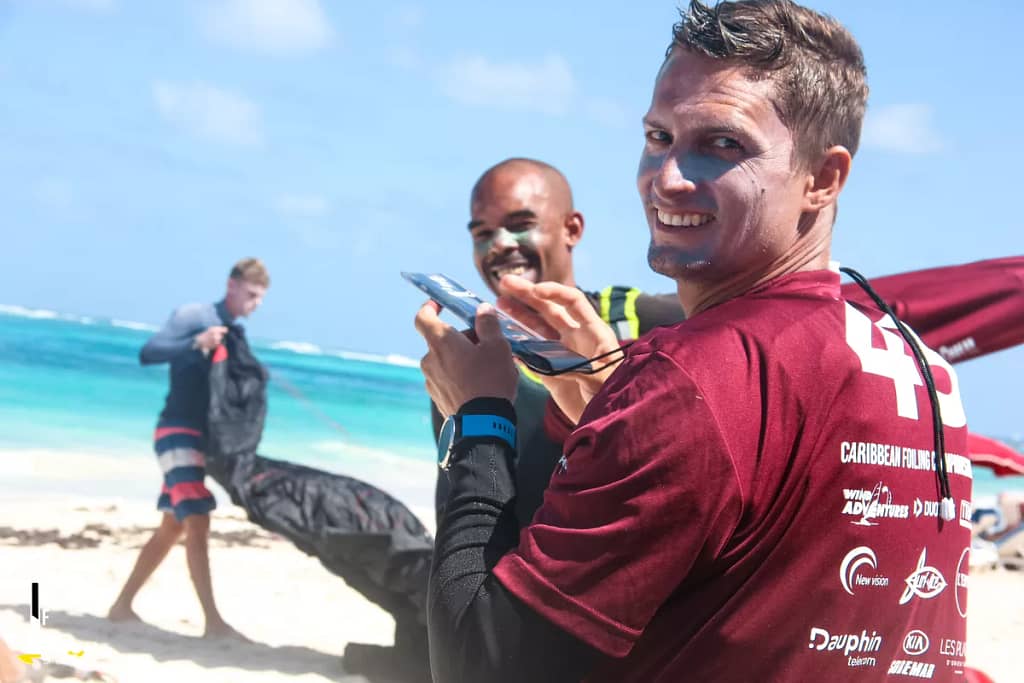 ---
---
The Caribbean Foiling Championships will celebrate its second edition in 2021. This new and innovative event will offer three days of racing for professional as well as leisure kite-, wind- and wingfoilers! With trade winds, crystal clear waters and an everyday sunshine, this island paradise is the perfect setting for this one-of-a- kind event. Come and join the biggest kite- & windfoiling event in the Caribbean!