After the revelation of the second Caribbean Foiling Championships, from December 10-12, 2021, the organization makes known that pre-registration for the event has officially opened!
Pre-registration means that participants can sign up without an upfront payment of the Registration fee. As the event has a limited number of 60 spots available, by pre-registering participants will be assured of a spot at the Caribbean Foiling Championships 2021.
'We have decided to open up a pre-registration instead of full registration to be as flexible as possible. Right now, COVID-19 is showing ups-and-downs in the entire Caribbean and we understand that participants from our neighboring islands can't make a monetary commitment (registration fee) without knowing their islands COVID-19 restrictions in December 2021. As the event is here to promote Foiling in the Caribbean, we do want everybody to get a fair chance on getting a spot in the event. That is why we decided to do a pre-registration without upfront payment to secure a spot.', says Sacha van der Wouden (Organizer Caribbean Foiling Championships).
The Championships will feature three days of racing, two days of course racing and a long-distance race around the island on the final day. Professional and amateur classes will make the event competitive, challenging and fun for everyone.

''We believe that foiling is intended to promote interest, excitement and engagement in the sport. It caters not just to Olympic level sailors but to a broad array of participants, in particular it appeals to the Youth. Last year 17 year old Tiger Tyson took home the gold. This year the field will be even more competitive, so I can't wait to see how that plays out!'', Max van den Pol (Organizer Caribbean Foiling Championships)
Depending on the future trajectory of the COVID-19 pandemic, the get-togethers onshore will be different from the first edition.
"Safety on the water is top priority in this sport. This year, safety on-land will be just as important. We are closely working together with the local authorities and while it is still uncertain what the on-shore activities are going to look like we will make sure that everyone can have a good time in a safe way'', says Sacha.
With an expected starting field of 50+ competitors coming from all over the world this event is a one-of-a-kind. Come and join the biggest kite-, wind- and wingfoiling event in the Caribbean!
Register here: https://caribbeanfoiling.com/register/
Questions?
Please don't hesitate to send us an email: [email protected]
---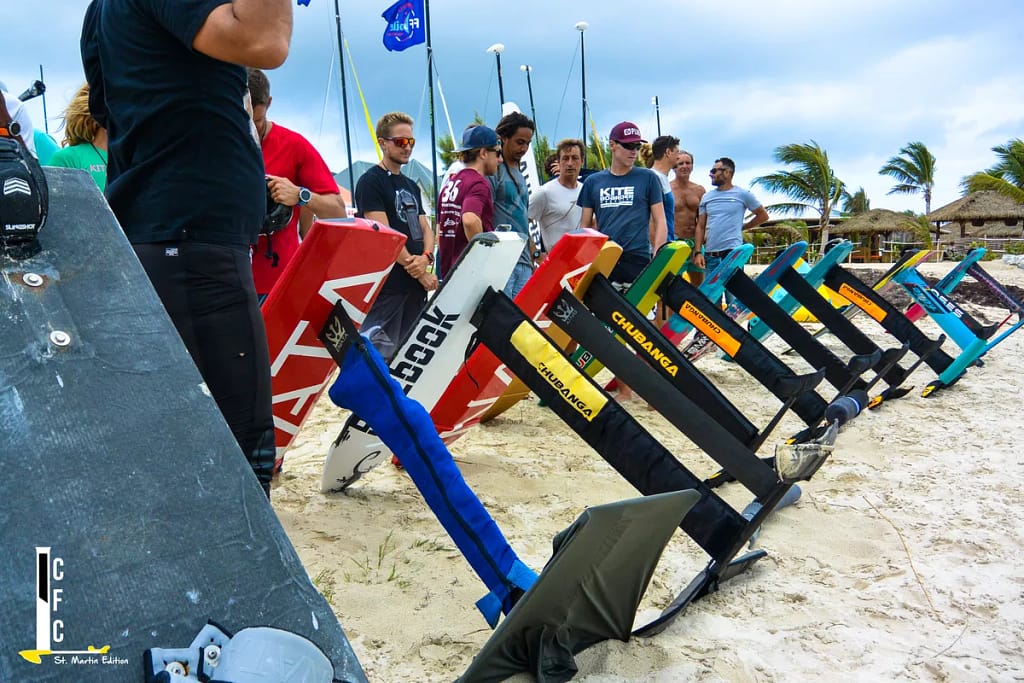 ---
---
The Caribbean Foiling Championships will celebrate its second edition in 2021. This new and innovative event will offer three days of racing for professional as well as leisure kite-, wind- and wingfoilers! With trade winds, crystal clear waters and an everyday sunshine, this island paradise is the perfect setting for this one-of-a- kind event. Come and join the biggest kite-, wind- and wingfoiling event in the Caribbean!