About
The most fun foiling event
in the Caribbean!
We are ready! but are you?
We hope so as the second edition of the Caribbean Foiling Championships will take place of December 10-11-12, 2021.
With trade winds coming from the East, crystal clear waters and an average temperature of 25°C, St. Martin will be the host of this one-of-a- kind event. One-of-a- kind in every respect; The biggest international foiling event in the Caribbean!
Thanks to our loyal riders, everyone's support and our beautiful island we look back on a very successful first edition with 40+ foilers at the start line. This year we are ready to take things to another level!
We would love to invite you to be part of this unique experience and we hope to welcome you to paradise in December!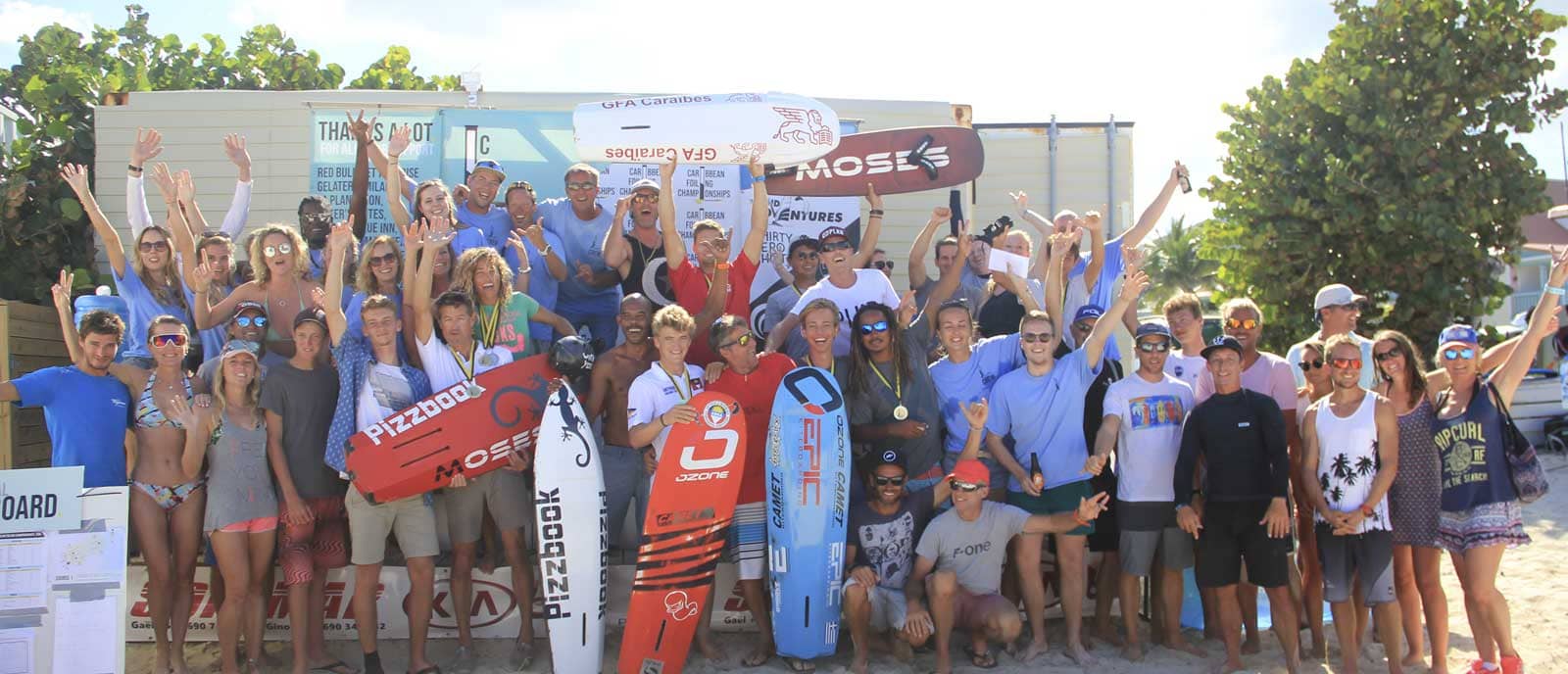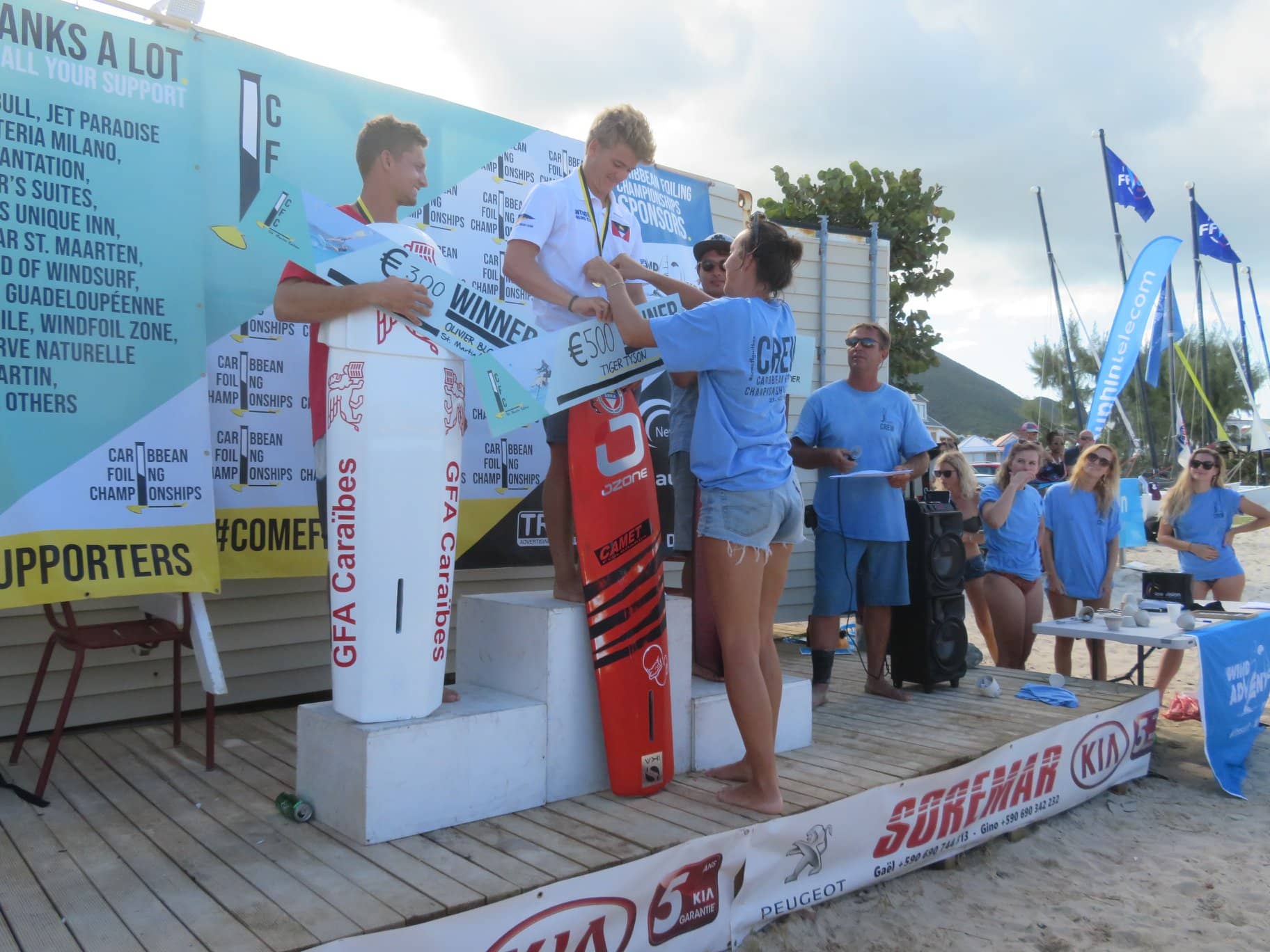 Slide 1
As the Caribbean Foiling Championships is intended to give foilers a race platform in the Caribbean, we will be adding a Wingfoil Race class to the 2021 event!
We believe that foiling is intended to promote interest, excitement and engagement in the sport. It caters not just to Olympic level sailors but to a broad array of participants. The Caribbean Championships is for everybody: Kitefoilers, Windfoilers, Wingfoilers, Professionals, Amateurs, Adults & Rising Stars.
Slide
There are 3 categories; kite-, wind- and wingfoiling.
Within Kite- and Windfoiling there can be huge individual differences in competitive levels. To suit all needs there are two groups for these categories; the professional and the leisure group. By doing this you will race against your 'equals/rivals', which will result in competitive racing on every level. While the choice of class for each discipline is up to you the organisation reserves the right to make changes to the classes in order to create the best race experience for all competitors.
As Wingfoiling is still developing and this being the first year the sport is included at the Caribbean Foiling Championships. The Race Officials have decided to have all Wingfoilers in the same group, no difference in class.
The Pro Classes are intended for those with dedicated racing equipment and experience while the leisure classes are intended for amateur practitioners who would like to try out racing.
Pro: Dedicated racing equipment (RAM air kite) & racing experience
Leisure: Freeride foil equipment (LE kite) & little to no racing experience
Pro: Dedicated racing equipment & racing experience
Leisure: Freeride foil equipment & little to no racing experience
Not applicable: All wingfoilers will be in the same group.
Slide 1
The Caribbean Foiling Championships will celebrate its second edition in 2021 from 10 to 12 December.
Open to Kite-, Wind- and this year also to Wingfoilers. There will be two days of course racing and a long-distance 'Round the Island' race on the final day*. Professional and amateur classes will make the event competitive, challenging and fun for everyone!
*The new Wingfoil Race discipline will have one class and will only partake in the course races.
The Round the Island Race, a race Round St. Maarten/St. Martin and is the most anticipated race among competitors. A leg destroying stretch of 26 Nautical Miles with a current record of 1:29:32h. Are you up for the challenge?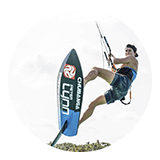 Sebastien Queney
"Why I want to come?! To keep my Round the Island record and go under 1:20:00h"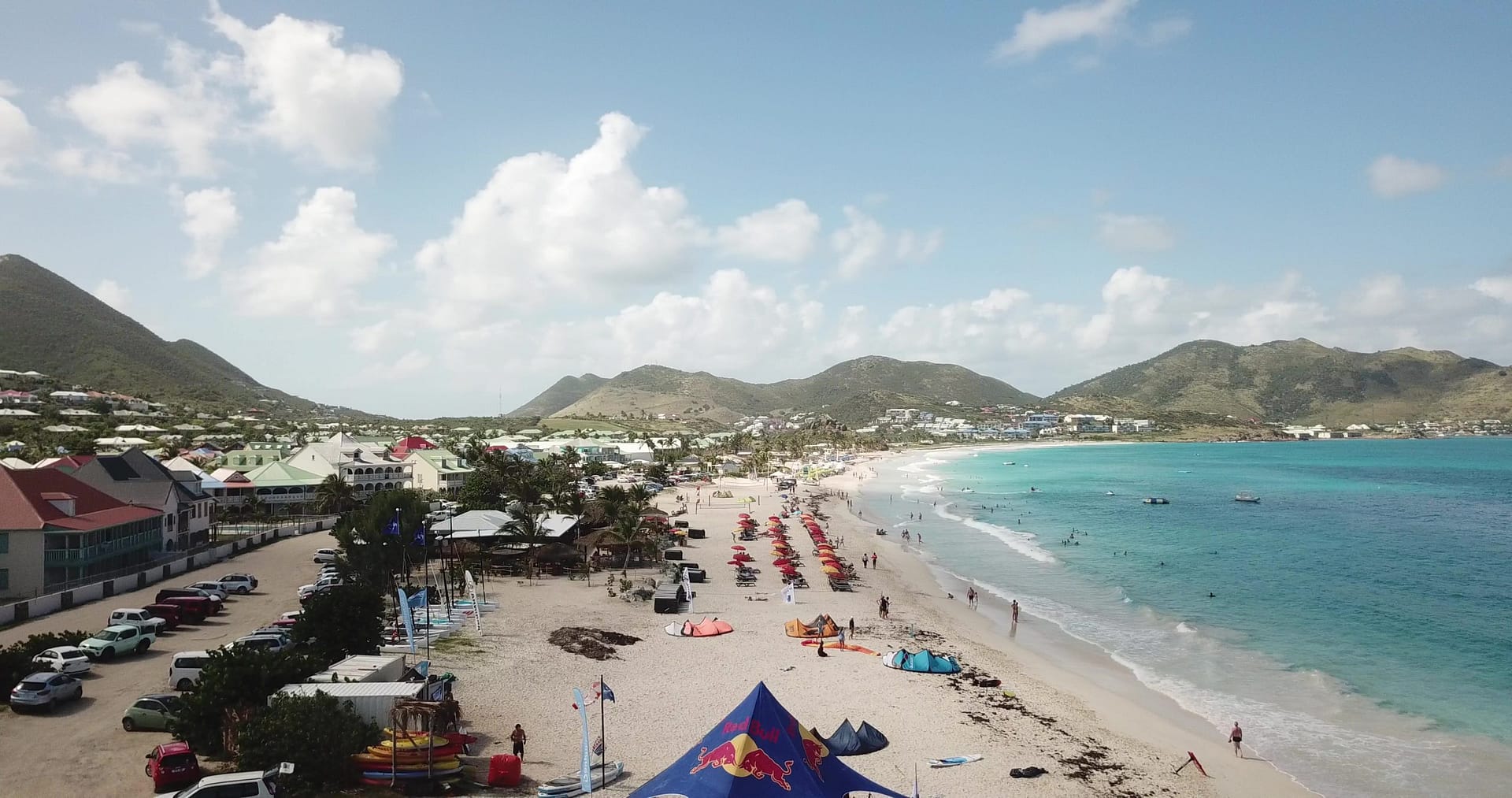 Slide
Beside the Trade winds, the crystal-clear waters and the everyday sunshine Orient Bay has some practical advantages: the big/spacious beach and the (almost) side shore winds make for easy launching and landing. The bay itself is partially covered by a reef, which result in flat water that creates optimal starting conditions.
While the racing will be most important for the competitors Orient Bay will also be our main hub of (social) activity. With more than enough beach bars, restaurants and hotels this is the perfect place to celebrate a great day of racing!